PELLET BURNER "APOPLIM" 25kW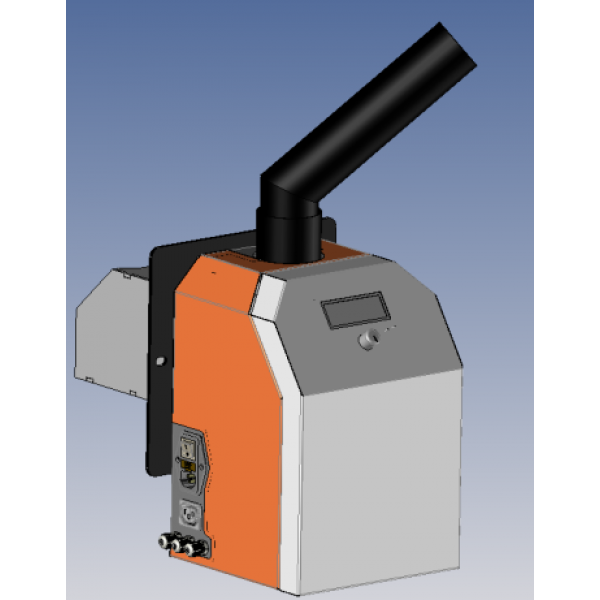 Characteristics
Patimat technology (see below)
Easy installation and set-up
Just connect 2 cables and is ready to run!
Low emissions Class 5 burner
Simple design
Low cost and High-performance
Annual Consumption Counter
A robust, reliable burner
High quality materials in combustion chamber to increase life time.
Patimat technology: Easy installation and set-up
Patimat technology is the new innovative techology by Axinar used to adapt the boiler to customers enviroment easily and reach maximum performance. Setup and configure the burner settings
within 2-minutes!
Ceramic igniter (1200oC)
Ignition time from 25 to 35sec.
Even in extreme testing at -28oC we have ignition in 45sec.! Ask for more information.