Pyrolino Portable Camping Stove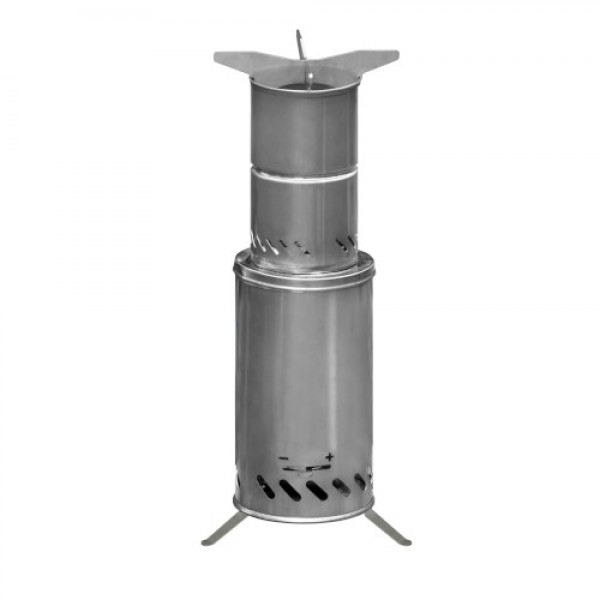 Free Shipping Worldwide
Pyrolino is the ultimate pellet and wood portable stove, ideal for excursions, camping, barbecues, and getaways in the countryside. Pyrolino has taken smart clean combustion to the next level! Its patented, lightweight and super-efficient design by durable stainless steel with tertiary combustion technology result in a more complete burn reducing the number of carbon emissions to almost ZERO! This allows you to enjoy a smokeless, odorless fire with your friends and family using even less fuel.
· THERMAL EFFICIENCY: Up to 2 hours of continuous burning.
· VERSATILITY: It operates with wood, pellets, woodchips and any other biomass source.
· VERY LOW CARBON MONOXIDE EMISSIONS: Due to complete burn, the gases of combustion are burned as well, releasing the minimum amount of Carbon monoxide.
· NO SMOKE: It reduces the negative effects of combustion, so your clothes won't smell like camping.
· NO ODORS: It does not disturb you or those around you with intolerable, bad odors
· SMALL AMOUNT OF ASH: It leaves the minimum amount of finest ash, compared to other similar products.
· NO DISCOLORING OF UTENSILS: Maintains your cookware bright clean and shiny.
· ADJUSTABLE FLAME INTENSITY: It works for whatever use you have in mind.
· PACKED SIZE: 4.9'' x 9.2''
· WEIGHT: 3.9 pounds
Set includes: 1 x Pyrolino stove, 1 x packaging box, 1 x free fabric storage bag, 1 x user manual, 1 x 1 – year warranty.
·